INOVATIA LABORATORIES

COVID-19 UPDATE – April 6, 2020

Open During State-Wide Stay-at-Home Order
The services provided by Inovatia Laboratories are considered essential, s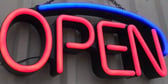 o we are open and accepting samples. We intend to remain open to assist you in your compliance and process monitoring activities. However, we need your help in making sure we do not transmit the virus. Below are the guidelines we are following – we welcome your input/feedback.
First, masks are welcome at Inovatia Laboratories. Wearing them has not been common here in the Midwest. Do not feel embarrassed by or think twice about wearing one when you enter our facility. We will consider it good judgment and a wise precaution. As noted previously, we are limiting access to the facility to employees, customers, and essential service providers only. All others who wish to visit are required to make special arrangements. Additionally, we are cleaning and disinfecting the facility regularly to protect all who do gain access.
As a reminder, we are adhering to all of the CDC recommended guidelines. However, we need help in making sure these precautions remain effective. Keeping our distance when accepting samples is the toughest guideline to meet. Here are a few things to consider:
First, if you are ill, please stay home – call on us if we need to make alternate arrangements for sample delivery
If you are well…and we hope you are...please keep your distance when dropping off samples, per the CDC guidelines
Please fill out paperwork ahead of delivery – if you sign the docs, we can add the date/time when you arrive – this eliminates the need to share pens
Call ahead if you need supplies / kits – we will have them ready for you – this will reduce your need to wait in the facility
If you are uncomfortable bringing samples into the building, we will meet you at your vehicle with a cart – call ahead or call when you arrive
Let us know if you would like to make arrangements for shipping or pick-up
As we all know, these are strange times so please let us know if we can assist you in any way – on a chemistry level, business level, or otherwise.
Thank you for working with Inovatia Laboratories – we appreciate your business.